We can get you where you need to be, when you need to be there. Hassle Free.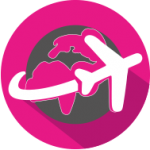 Organising travel arrangements can be very time consuming and complex for our clients especially if they need to be in a number of places on the same day. At KA Virtual Assistant we have the experience to get our clients where they need to be, when they need to be there, hassle free. We will go through the logistics of your trip with a fine tooth comb ensuring every aspect of your trip runs smoothly leaving our clients with peace of mind that if there is a last minute flight cancellation or revised schedule we are here to help.
We can get you where you need to be, when you need to be there.Hassle Free
This lady is tops!. An accomplished and forward-thinking solution driven Virtual Executive Assistant with a commitment to providing the highest level of support whilst maintaining confidentiality and discretion. Demonstrates exceptional organisational skills and is able to multitask and adapt to changing priorities in order to consistently achieve demanding deadlines. Highly recommended!!!
Kelly is extremely fast and efficient with my paperwork and organised my whole year worth of messy book work. I had so much to sort through, I didn't know where to start, but it took her no time at all. What a relief!! Very professional service and very helpful feedback for me to be able to manage my own files in the future. Thank you!
We use Kelly to organise all of our business meetings, schedules and also for our bookkeeping and email processing. She keeps track of our personal and business email accounts to help communication and dealing with our clients. Kelly is very much like a personal assistant to me and I find that as a busy Property Developer, she takes the weight off my shoulders with the office work I just don't have time to do.
I struggle with day to day administration. Kelly at KA Virtual Assistant makes my life so much more easier, helping me by generating invoices, creating databases and general administration tasks that I cannot do. Would highly recommend.
Kelly always deals with my travel arrangements whether the arrangements are pre-planned or last minute. She is very efficient and pays attention to detail on the requirements I request. All the stress is taken away from me.